Who We Are
Here at Brunswick Nurseries, our knowledgeable, caring, and friendly staff is happy to guide you in landscaping and improving your property. We have one of the largest displays of ornamental plants in the Maritimes, and all of our plants have a five year guarantee (except annuals, of course). We also will deliver trees, shrubs, and mulch to your home, and we can install gardens, walkways, and water features to your specifications.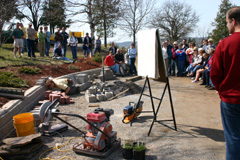 With 2 acres of chemical-free container-grown plants and a huge selection of perennials, shrubs, and trees ready for your garden, here's the place to go for your gardening needs. In the Corral, there's a dozen kinds of farm animals for the kids to feed at our garden centre, as well as an ongoing gardening lecture series in the spring and fall. There is always lots to do for the whole family.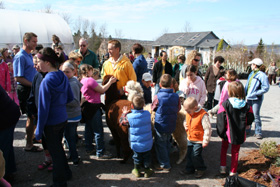 So come visit the home of, Duncan Kelbaugh, Telegraph Journal Gardening Columnist, and have fun while learning how to beautify your landscape.